Saffron's continue All-Ireland campaign with Ulster derby
26th May 2022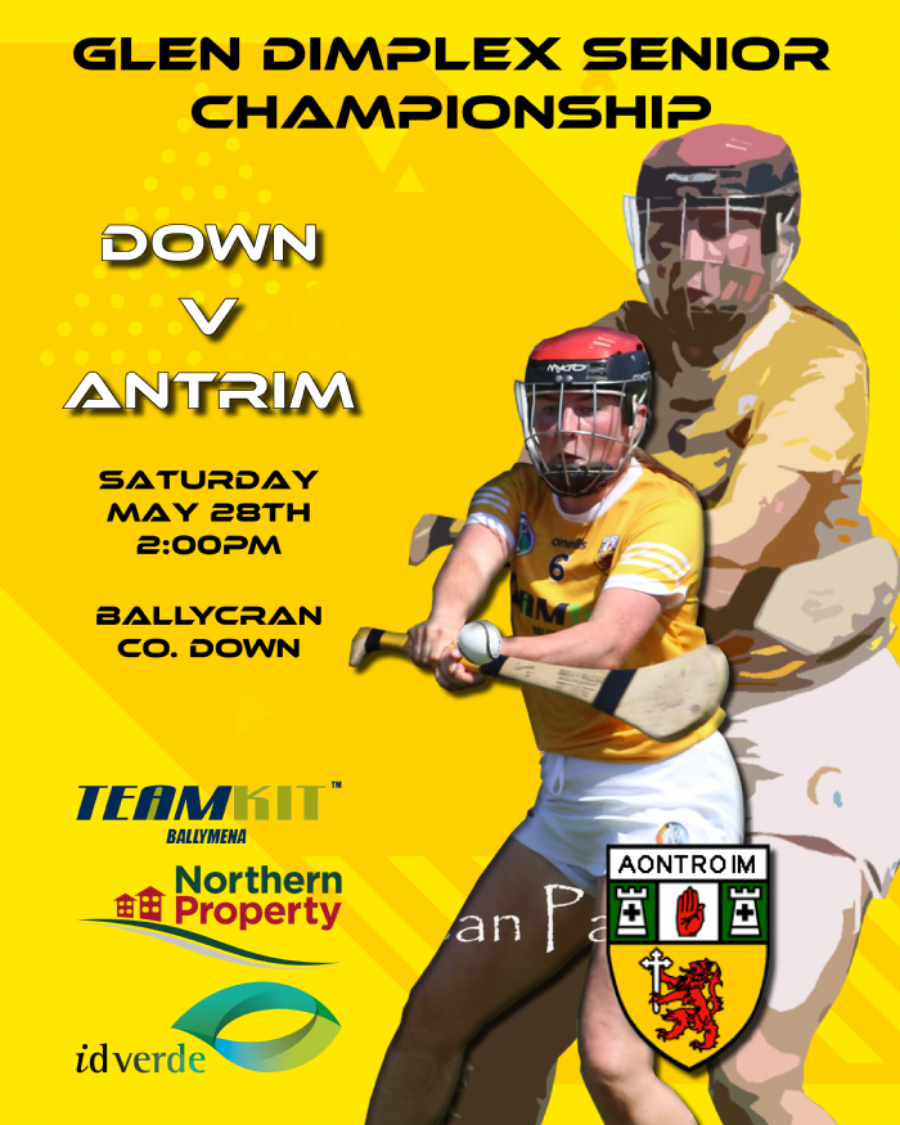 Antrim continues their Glen Dimplex Senior All-Ireland Championship campaign on Saturday when they travel to Ballycran to get reacquainted with our big Ulster rivals, Down.
These sides have seen a lot of each other in recent times with Antrim losing Ulster, league and All-Ireland finals to Down but last time out we were on the right side of the result with a seven-point win in the Ulster final. Breaking down that barrier should give the team plenty of confidence and a win would guarantee Senior Camogie in 2023 thanks to an opening-round win over Offaly.
Last weekend, Antrim went down to Offaly and despite the hosts opening up a four-point lead in the first half, it was all Antrim after that. Roisin McCormick led the scoring with 1-8 while Aine Magill added 2-2, Caitrin Dobbin 1-3, Caoimhe Wright 0-3, Lucia McNaughton 0-1 and Nicole O'Neill 0-1 which helped Antrim to a 17-point win.
Meanwhile, Down were playing host to 2020 All-Ireland champions, Kilkenny. Down kept the game tight in the early stages but Kilkenny broke away late in the first half to lead by six at the break before stretching their lead out to 13 by the final whistle.
There's little that these two sides don't know about each other, given their recent history, but the Ulster final was an important win for Antrim. With Down getting the better of the Saffrons so many times over the last few years it would have made this an even more difficult fixture. The Ulster win will send Antrim into this match with a completely different mentality and knowing that they have what it takes to record an important win over our neighbours.
The Offaly win was very important for Antrim. Moving up a tier was always going to be difficult so to get a win first time out was crucial. A win here would leave Antrim well-placed heading into a run of home matches. With three teams progressing to the next stage, there is a great opportunity here and both Down and Antrim will believe they can reach that level which means this game could play a massive part in what happens come the end of the group stage.
We know our players and management will be in Ballycran giving it their all but they would love a big travelling support. In terms of away fixtures, this one is one of the easiest for us to get to so if you can be in Ballycran on Saturday, please make the effort to be there. This team have already shown what they can do on the field so let's show them what we can do off it.
Down vs Antrim
VENUE: Ballycran, Down
DATE & TIME: 28th May 2022 2.00pm
TICKETS: https://www.universe.com/embed2/events/glen-dimplex-senior-camogie-championship-down-v-antrim-tickets-SRQHB9
****Remember this is an all-ticket event so be sure to buy your tickets before arriving at the venue.***